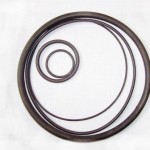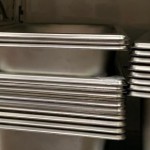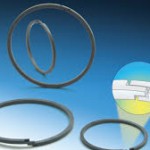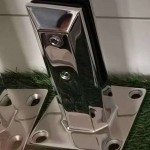 Welcome!
MYKE Technologies' Metal Division has:
1) Casting products which include Investment Castings, Aluminum Die-Castings and Machined parts.
2) Stamped Stainless Steel Trays.
3) Aluminum Sheets and Blocks.
These are used in Consumer, Commercial, Transportation, Aerospace, Marine, Oil & Gas, Mechanical Equipment and many applications.
Elastomer Division
We are also honored to be associated with Minnesota Rubber & Plastics, Inc. in ASEAN and Australasia offering their range of Sealing products in both molded synthetic Rubber and Engineering Plastics. Their advantage in rubber compound formulation expands beyond NBR, EPDM, ACM, IIR, FKM, FFKM but also many others. Their plastics parts are made from PEEK, Torlon and Aurum PI amongst many others. Their products are used in Medical, Water, Food & Beverage, Transport and many other myriad industries.
Plants
Casting Foundries and Stamping plant
Our Casting foundries, Machining Centers and Stamping plant are located in China. Singapore continue to be the regional stocking center for the company.
Minnesota Rubber & Plastics
Minnesota Rubber & Plastics manufacturing plants are in theU.S. and China, and their offices are in North America, Europe and Asia.
Contact us today!
Investment Castings
SUS Trays
Aluminium Die-Casting
Rubber Seals and Plastic Parts
228
Projects Accomplished
Aerospace Aluminum Plates
Our Products are used in the following Industries
Medical Devices
Medical-grade elastomers , LSR and thermoplastics medical components and assemblies and final sterile packaged devices.
Water, Food & Beverages
Seals from Minnesota Rubber & Plastics and our own Stainless Steel trays.
Transportation
Automotive, Mass Rapid Transports, Trucks and off-the-road vehicles seals, components and parts.
Aerospace & Military
Steel investment castings.  Machined aerospace grade aluminum sheets and blocks.  NSN and other military components and parts.
Glass Pool Fencing
Glass Pool Fencing Stands, Spigots and Posts and applicable for balustrades, baluster brackets and connectors.
Oil & Gas
Stainless Steel Investment casting parts for Oil & Gas downstream to fuel delivery and consumer level – pump parts, valves, parts, covers, etc.
Empty attachment or post type not equal 'attachment'
Investment & Die-castings
Our Metal Division manufactures precision Investment castings in both Stainless steel and carbon steel. Besides investment casting we also manufacture aluminium die-castings.
Stamped metal parts
Besides metal castings our Metal Division also manufactures precision stamped parts in ferrous and non-ferrous materials. One of our stamped parts is our standard sizes stainless steel trays. These are used both in research and development and the food industries.
Rubber seals
MYKE Technologies is proud of our affiliation with Minnesota Rubber & Plastics. Their rubber parts are manufactured from high quality compounds. And come in both custom and standard products. They also manufacture rubber over-mold on metal.
Plastics products
Minnesota Rubber & Plastics supply a range of precision Engineering Plastic components used for diverse applications.
News of

MYKE

Technologies in each industry